I don't think I got the sewing gene from my mom and grandma. My last project is a half-completed, almost-cute cover for Sparky's cage, which I abandoned about two years ago (I also had plans for embroidery of Sparky's name on the front, after I finished the sewing). Then we got Nina, and I realized I was never going to make TWO cage covers, so forget it!
But I still like looking at fabric, and my mom's making me a baby quilt, so it's working out well for me. (OK, I guess she's technically making the
baby
a quilt, but I get to pick the fabric!)
Etsy
has so many
cool fabrics
available from its sellers, and the best part is that my mom has instructed me to get "fat quarters" (quarter-yards of fabric--I'm learning already), and I really just like saying "fat quarters." There's something supremely satisfying about getting "fat quarters of fabric."
Here's some of what we're going to use so far. It's going to be a fun modern-patchwork quilt!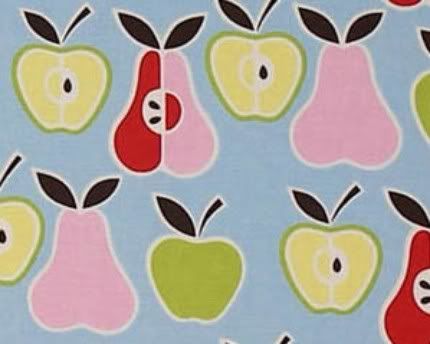 "Apples and Pears" by Alexander Henry, from seller SewGoodFabrics
"Geometric" by Free Spirit and Prints Charming (haha!), from seller PlumTickledFabrics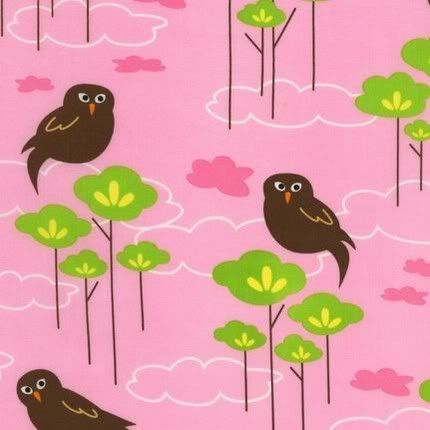 "Hot Couturier" by Robert Kaufman, from seller PlumTickledFabrics
And this is fabric for a pillow to go on the NurseryWorks
yellow rocker
: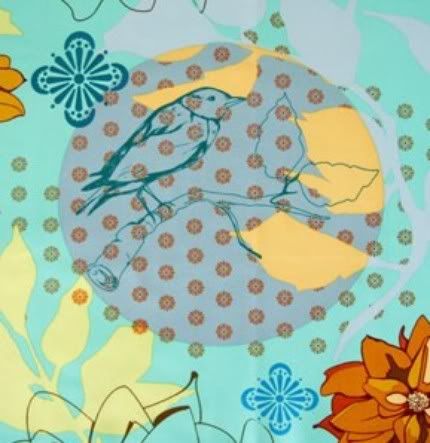 "The Drawing Room" by Anna Maria Horner, from seller PlumTickledFabrics