Brad and I drove to Southern California on our honeymoon in our Beetle, and, although we hadn't planned on it, it seems that we might be making another road trip...for a "
babymoon
"!
We had planned a big trip to Paris and the Netherlands...two months before we found out we were expecting a much bigger event! (That would be the baby.) I'd been optimistic about still flying and having a great time on the trip, but in the last month, my doctor's warnings and my own paranoia were really starting to make staying grounded a much more fun option.
Still wanting to take at least a little bit of a vacation before shifting organs make urinating my number-one priority, our solution: give our Disneyland Annual Passes one last workout as a twosome, and take another celebratory drive down south!
We're "planning" on driving down and back up the coast. (I say "planning" because I have a feeling that being "sure" of any "plans" is not really going to mean the same thing ever again!) Our trip will be in the Prius, since the Beetle, as much as I love it, is something of a gas-guzzler. But I hope the Beetle's festive spirit will follow us down the coast.
Of course, I guess that with a babymoon, there isn't a ceremony before you leave, and your friends don't get your car all decked out like for a honeymoon, but that's OK. This time, for this drive to LA, we've already got an extra person cheering us on.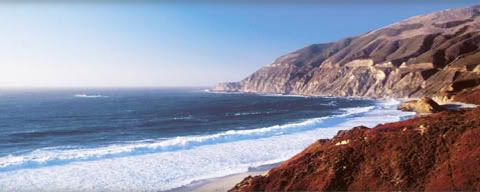 We can be tourists in our own state, right? I've never been to Big Sur before, so I think yes.